5 Greek Resorts That Will Make Your Holiday Magical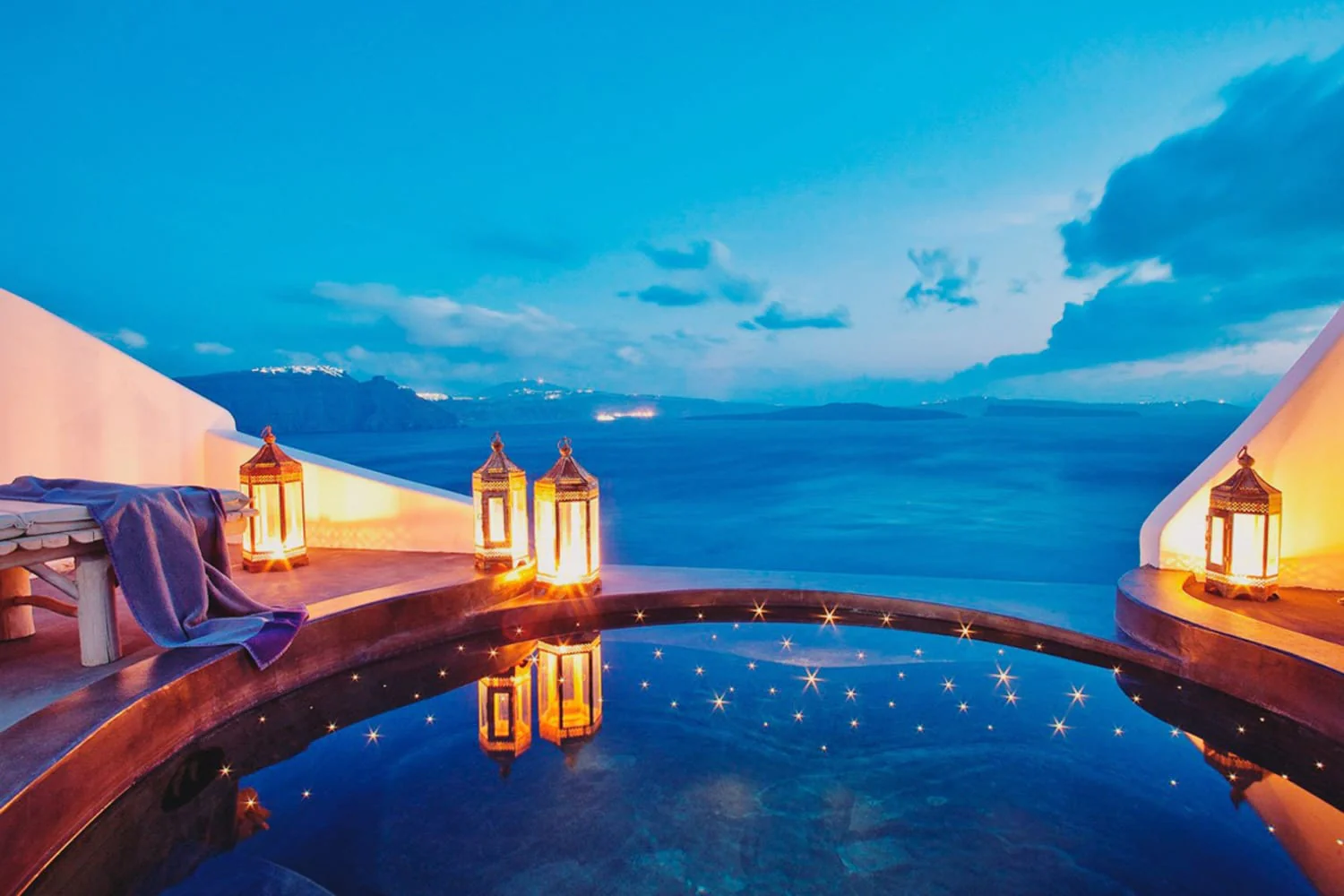 The Greek Islands can make vacations truly magical. Whether it be luxury resorts on Santorini or all-inclusive family hotels on Ios, there are endless opportunities available.
Cali Mykonos is the brainchild of an ambitious hotelier with no prior hotelier experience who saw an opportunity in creating an idyllic sanctuary on Mykonos' rugged west coast. And they succeeded beautifully.
Creta Maris
Creta Maris is a luxury resort on Crete near Hersonissos with excellent facilities and an exquisite beach. This resort provides a rare blend of Aegean architecture, Cretan hospitality and superior services in an environmentally-friendly environment.
Families will find this hotel ideal. There is a children's club offering activities to keep children occupied such as karaoke, games, shows, water polo and cooking classes for them to participate in while adults can take advantage of the full-service hammam spa, outdoor pools and water slides available here.
Cosmos serves buffet meals throughout the day while Estia provides Italian cuisine six nights a week at dinner time. Cochlias beach restaurant features an incredible barbecue buffet; Platias Greek a la carte eatery provides Greek fare while Pithos organic traditional restaurant boasts stunning mountain views – not to mention other options that provide delicious cuisine options!
Mayor La Grotta Verde Grand Resort
Mayor La Grotta Verde Grand Resort provides an amazing range of facilities to make sure that you have an incredible all-inclusive holiday in Corfu. Set against stunning beachfront scenery, surrounded by scenic rocky mountains and lush green gardens – you are assured an enjoyable and unforgettable stay here!
Rooms at Corfu Hotel are comfortable and fully-equipped with everything necessary for a pleasant stay, including an attractive pool area where you can relax. Plus, its ideal location puts all the island attractions within reach!
This unique 5-star property sits amidst rolling hills and pine trees, just a short stroll from Agios Gordios Beach. Guests will have easy access to local sights such as Folklore Museum of Central Corfu and Achilleion Palace from here – not forgetting Androniki Main Restaurant or one of its bars offering drinks!
Sani Beach
Attractively spanning across a vast stretch of Kassandra peninsula and backing Mount Olympus, this spectacular resort provides luxurious accommodation with stunning views. Comprised of five hotels – Porto Sani Beach Dunes Asterias Sani Dunes Sani Asterias Sani Dunes Sani Asterias – each offer their own distinct experiences yet remain alluringly alluring to visitors.
Each property offers its own distinctive feel, from family-owned nature preserves to miles of beaches and activities. Their wetlands host over 200 bird species; guests can learn more by exploring them with professional eco-guides.
Food at this resort follows a 'farm to table' approach with 60% of produce coming directly from its surroundings, including herb and vegetable gardens used by chefs at restaurants for Modern Greek, Traditional Greek, Spanish Italian Peruvian Japanese dishes plus much more besides. Kids are welcome too with kids clubs offering activities for children as well as children-specific menus available throughout.
Ikos Dassia
With its stunning beachfront location and top-class service, this contemporary 5-star property provides luxurious rooms and suites as well as an outstanding All Inclusive program, providing everything from gourmet cuisine to aquatic activities during your stay.
Ikos Dassia on Corfu Island offers an unforgettable setting and offers its signature luxury take on all-inclusive holidays – making Ikos Dassia an excellent choice for unforgettable family vacations.
This resort consists of two large buildings named Sea and Sky, each featuring its own check-in, lobby, bars and restaurants. In addition to these central facilities, there are also standalone Greek eateries such as Ouzo and Ergon as well as Fusco for Italian-themed meals.
Ikos Dassia offers 411 air-conditioned rooms and suites, many featuring furnished balconies or terraces. Its interiors boast a cool palette of china blue and icy silver hues with luxurious features like velvet bedsteads and statement lighting for added flair.