What to Look For in Resorts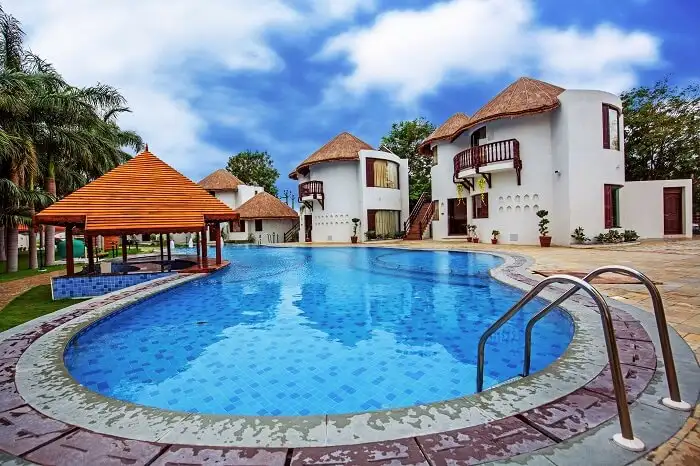 Resorts are similar to hotels, yet offer more activities on a larger scale and provide more self-contained space with additional amenities than a typical hotel would.
Before selecting a resort, be sure to consider your travel goals and preferences. Some resorts are all-inclusive while others provide exclusive facilities for water sports or skiing enthusiasts.
Luxury or Adult Only
Out of the many all-inclusive resorts found around tropical beaches worldwide, we've found several truly essential adults-only and all-inclusive properties. These all-inclusive properties provide meals, beverages, select activities and amenities all included within one stay price.
Bucuti and Tara offers couples on Aruba's picturesque Eagle Beach the chance to relax with white-glove Champagne service in their own suite or sail off-coast for an afternoon sailing trip. Additionally, their romance concierge can organize unforgettable experiences from sunset cruises to an intimate dinner on Celestial Terrace or on the beach – everything for a truly memorable stay!
Triple Creek Ranch, in Montana Rockies, stands out as an adult-only resort that does not occupy beachfront property; rather, guests enjoy gourmet farm-to-table cuisine served on candlelit tables, spa services and activities such as horseback riding and dog sledding.
Family Friendly
Families looking to bring the children along will find plenty of kid-friendly resorts. Recently opened Nickelodeon-themed resort in Mexico is a prime example, bringing beloved characters and signature elements of its brand to life in creative, whimsical, luxurious ways with its six-acre water park, oceanfront swim-up suites (such as Ninja Turtles- or SpongeBob-themed "Lair Suite") and restaurants such as Good Burger, Bikini Bottom Bar and Snick Lounge; kids will especially love meeting their favorite Nick stars at scheduled meet-and-greets!
Parents can unwind on the Heaven side of the resort with spa services and wine and sip classes for adults only while kids play in the water park or Roxity Kids Club – all inclusive in your hotel stay!
Woodloch Resort is an ideal family destination near NYC, boasting 324 luxurious family suites designed by world-class architects. There's also plenty of daily activities designed to keep children busy, plus bedtime-friendly nightly entertainment!
All-Inclusive
All-inclusive destination resorts provide lodging, food and beverages at a set rate; some even include airfare as well as gratuities!
Be sure that this type of resort suits you before making a booking decision. Find out what is included and what isn't, such as local beer and cheap wine; some resorts include higher end spirits like whisky; others charge additional for frozen cocktails; as well as whether in-room dining services and premium alcohol are part of their offer or not.
Luxury travelers may opt for all-inclusive resorts as a means of simplifying their meal and activity planning, saving both time and money in the process. Unfortunately, all-inclusive resorts can also have negative repercussions for local economies since they divert money away from those communities where they're situated.
Ask for an Upgrade
It is crucial that when asking for an upgrade at a hotel, one is polite and friendly when seeking one. Staff members are there to assist, so the more respectful and understanding one is when asking, they more likely they are to accommodate. Explaining why an upgrade would benefit is also helpful; for instance if it's for something special such as honeymoon or special event travel they might even offer you an upgrade with better amenities in order to make their experience memorable.
Assuming you belong to a hotel's loyalty program and are frequent guest, they might offer you an upgrade as a thank-you gesture for their business. Traveling during off-season could also help as hotels might have more rooms available; however, other guests with loyalty programs could arrive simultaneously and claim the upgraded rooms at that moment in time – it's therefore essential that risk and reward be balanced appropriately when considering this approach.